Wow--cannot believe March is almost over. have been a little blogging-tweeting slacker this week, lots going on at work with all of the new "corporate" training.
makes my coworkers and I do this kind of thing a lot: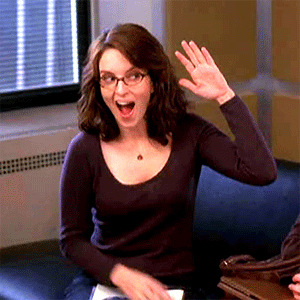 doing some porch sitting w/ gal pals tonight, yoga all day tomorrow, BIG GAME tomorrow night, then a restful Sunday ahead for me.
How about you?!?
now I'm off to get a little yoga in before heading back to the office.....