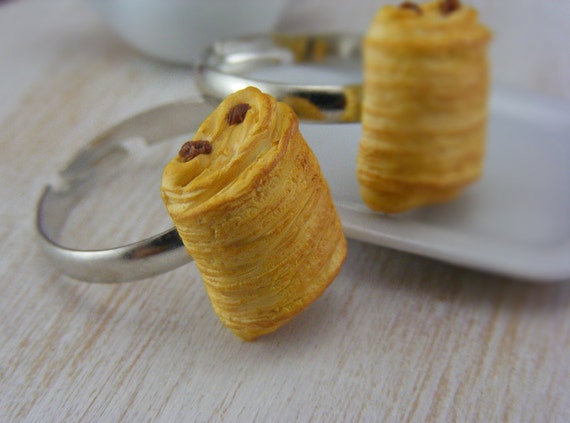 Eggplant & Leek necklace!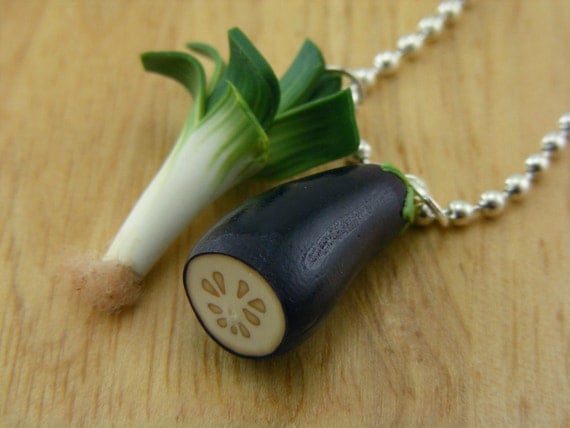 Macaron rings!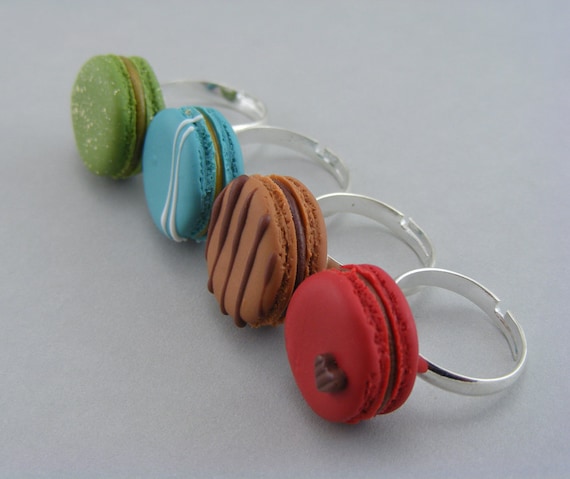 Avocado earrings!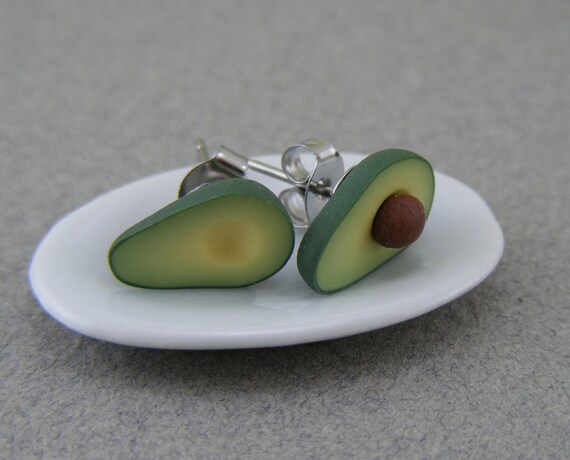 And why wouldn't you want 1/12 scale version of this cake?!?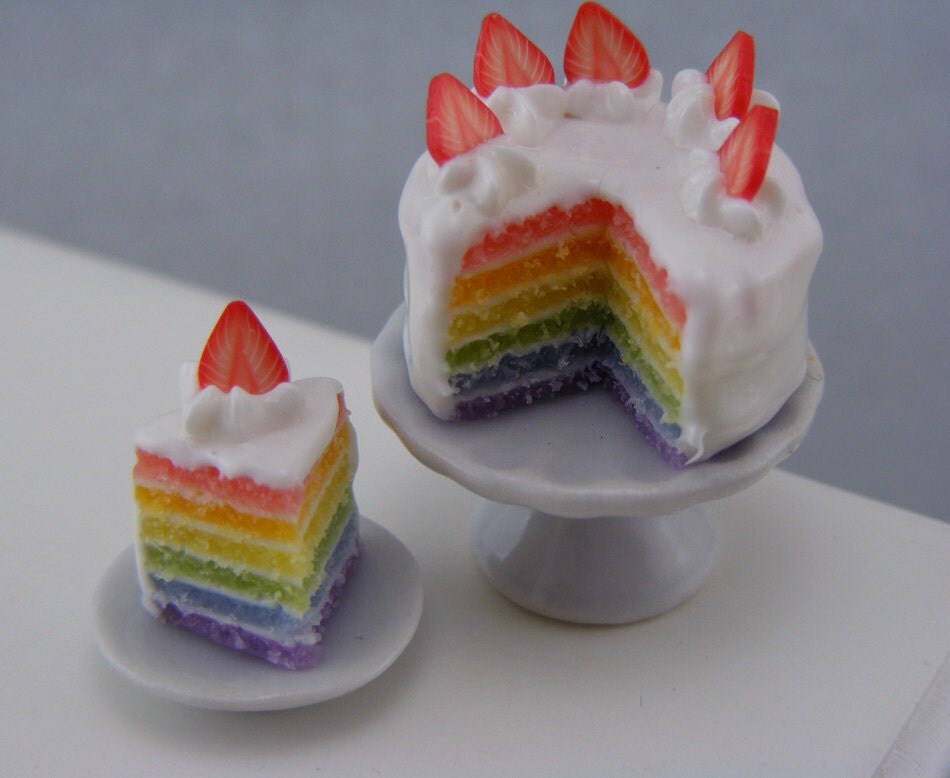 I'm absolutely dying over these adorable miniatures from Israeli artist Shay Aaron. I am always a sucker for anything miniature, but jewelry & food combined! I'm sold!
Pain Au Chocolat!
 Go check out his Etsy site!