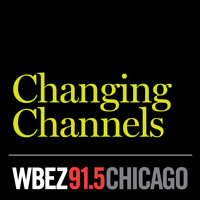 I recently found a great new podcast. Three  intelligent ladies talking TV?!?! YES PLEASE! Fair warning...if you do not watch cable/prestige tv, this is probably not in your wheelhouse. But I do and I LOVE it!
These ladies are fantastic. I discovered it via one of my favorite twitter friends,  Britt Julious. She and two others, Alison Cuddy and Leah Pickett have great discussions regarding current television. However, what I especially like about this podcast is that the given opinions are fully fleshed out with attention to broader cultural, literary, and cinematic impact. Unlike some pop culture podcasts I listen to...that is all...
Anyways, here's the link, their podcast Changing Channels  is part of WBEZ Chicago. Listen to it.